Batfish (EPHIPPIDAE)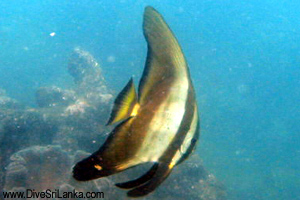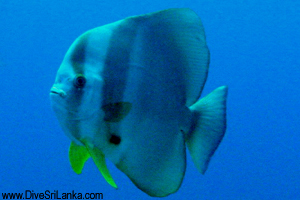 Most common type seen in Sri Lanka is the spectacular Long Fin Batfish (Platax tiera). Check out our most famous Long Fin residing around the Irrakandy Ship Wreck in Trinco. The Third Reef in Negombo is a good place to see schools of Long Fin's who show curiosity towards divers.
< To return to the page where you came from: Click the Browser Back button or hit the Backspace Key .
< To open the Main Fish & Coral index: Click Here.